5th April 2016
05-April-2016
05-April-2016 18:17
in General
by Admin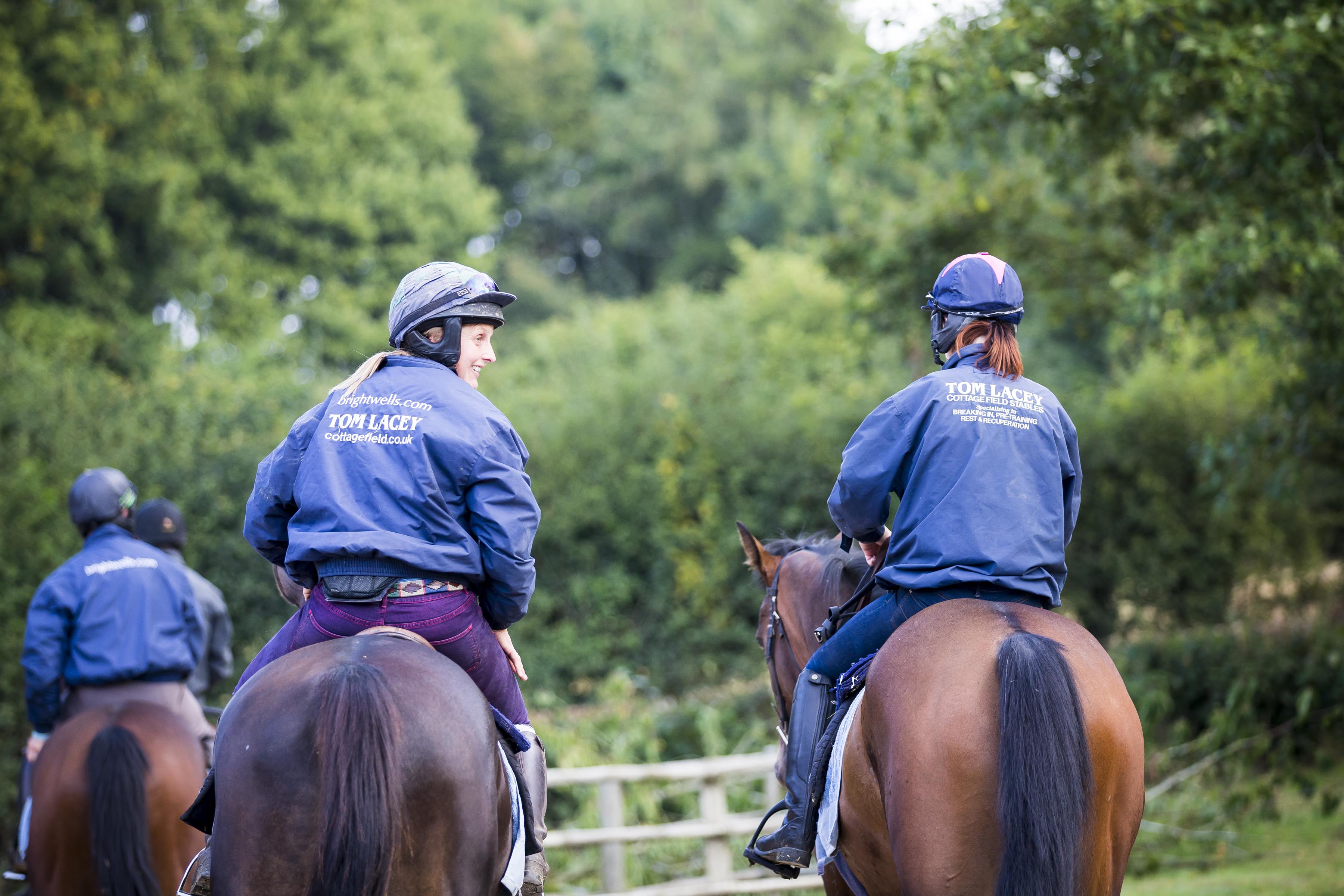 On Sunday, Polydora was cantering at Badbury Rings when galloping thorough the 2nd last giving Tommie no chance, he had put in a fault less performance of jumping prior to coming unstuck. He jumped to the front 3 out and looked every bit the winner. Polydora has class to burn, it would be the wrong thing to do for the horse to run him again, he will need time to get over his fall. He has far too much potential to run on rock hard ground in 6 weeks' time. He will be given time to get over his fall before heading to the sales in May. If he doesn't make his money, he will come home and run in a bumper in the Autumn. Put him in your trackers. This horse is special.
Aspergillum didn't travel a yard at Wincanton yesterday on the ground, the heavens opened and that was that. He didn't have a hard race so we will look for another opportunity for him in a couple of weeks.
There has been plenty of news in the racing world, Jim Best getting a 4-year ban for corruption. I think he got off very lightly. If found guilty, he should have been warned off for life. This behaviour portrays our sport in a very bad light across the globe a 4-year ban seems ridiculously kind - what does it say about those who enforce the laws within our sport?
John Ferguson will sell many of Bloomfields horses at the next Cheltenham Sale in April – it will be interesting to see how they are received. I'm sure many will make plenty of money and the others will no doubt have plenty of interest. Who wouldn't want to train them. I'd like to think that the Bloomfield horses will attract different potential buyers, possibly some from overseas, and that the young horses who have proven themselves in the UK and Ireland aren't compromised.
This morning we worked Man O' Words, First Du Charmil, Hag Stone, Bogarius, Triopas, Chase End Charlie, Kimberlite Candy, Cuirassier Dempire, Pinnacle Panda and Russian Service. Pinnacle Panda is 50-50 whether or not he gets a run at Aintree given the ballot. Bogarius will head to Barbury Castle on Sunday in the hope he can get further than the 1st fence.
Bells on Sunday could lift my spirits by winning the listed bumper at Aintree on Thursday. She appears in good heart and the more rain we get the better. I have a hotline in place to friends in the area and there seems to plenty of rain about and more to follow tomorrow and Thursday.