5th March 2016
05-March-2016
05-March-2016 19:09
in General
by Admin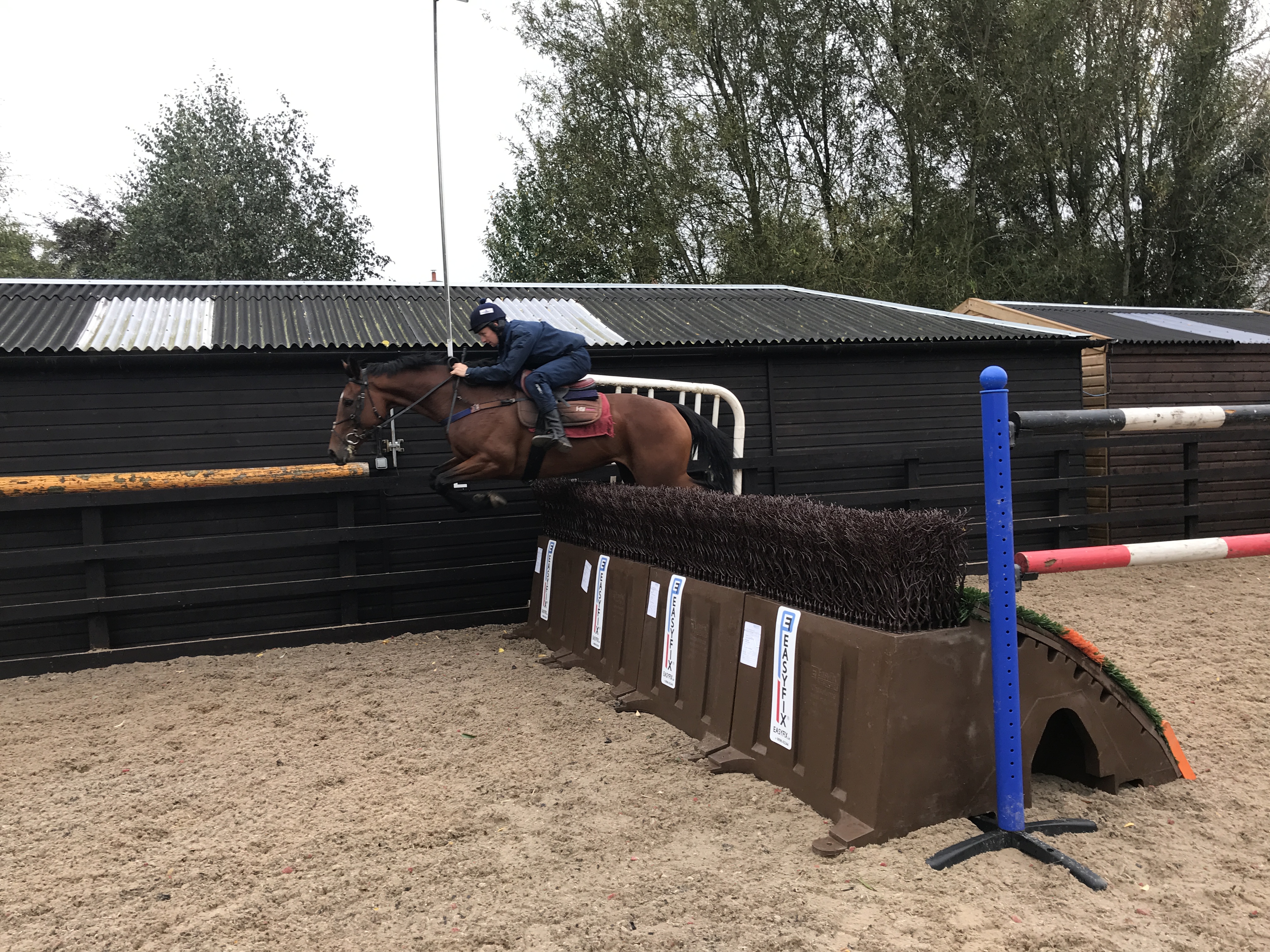 A hectic morning getting all the horses out before heading off to the point to point. We worked Apergillum, Lamanver Alchemy and Chase End Charlie. All the others has swinging canters, those that had an away day yesterday had 1 quiet canter. Geoff and Norma were here to see their 2-year-old colt being ridden away, he is by Schiaparelli. Schiaparelli is an exciting sire, his progeny seem to have great temperaments and a good way of going.
Pinnacle Peter ran extremely well and was beaten by a more experience mare giving her 7lbs. The winner came form a very good yard and their horses should never be under estimated. We are very happy with him, he's a smashing staying chaser in the making, he's still raw and has a huge frame to fill yet. As always, there was a huge crowd at Didmarton, The Beaufort hunt always do a smashing job and it is a fabulous viewing course. We parked besides Jeff White, a legend of the West Country, he and his son Charlie pulled a hen party of 20 + girls out of the beer tent back to his car boot for a tipple. I hope his red wine was better than the anti freeze he gave me 20 years ago after one of his cross channel booze hops. Jeff's other son, Johnson white is Phillip Hobbs long serving assistant trainer. Jeff certainly enjoyed reminding me of some of the trouble we used to get up too. Thankfully, Tilly wasn't in ear shot and Sophie was in A&E with Sholto who crashed a Go Cart this morning.
On Monday we head to Southwell with Rebekah Rabbit, I hope we move up one slot in the unsaddling enclosure.
At least Gloucester won beating Wasps 13-10. Have a good weekend.