4th December 2017
04-December-2017
04-December-2017 18:06
in General
by Admin
Thistle do Nicely has come out of his race in great shape.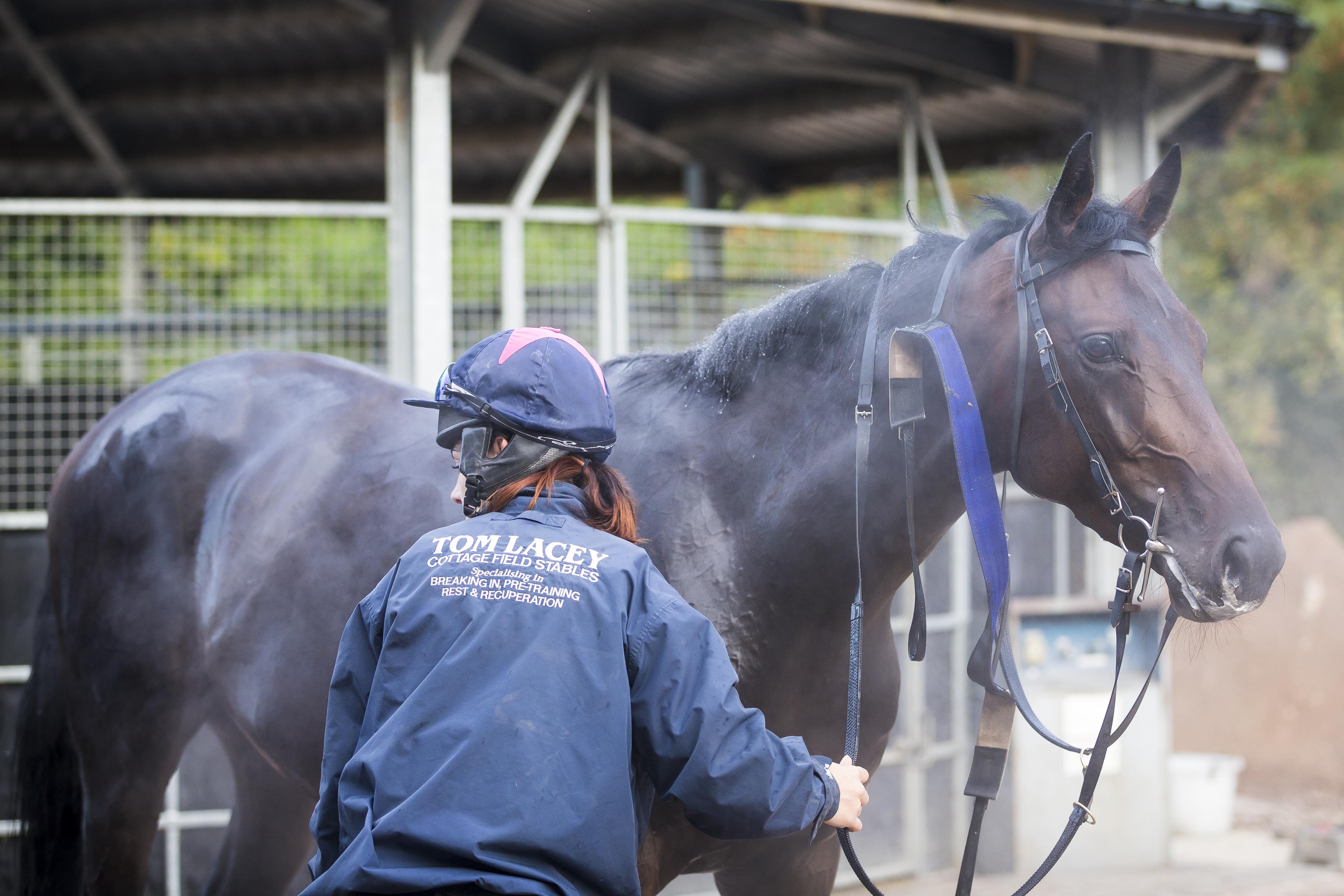 A very busy, successful and tiring few days. It was an early start for us all yesterday taking 8 horses for an away day before heading to Larkhill. Sophie and Tommie couldn't have got off to a better start to the season with Coningsby who won the 2nd division of the maiden. He is by Midnight Legend and owned by Lady Cobham. We have always liked him bit he's a bit of a thug and takes a bit of riding, Tommie had his work cut out but managed to navigate his way over and around the fences to win nicely in the end. He will now transfer to the licensed yard with a view to running in a bumper. He trotted up like a ballerina this morning.
Jester Jet capped off a great weekend winning at Plumpton this afternoon, she has been very consistent and a joy to train, she is the ultimate professional and makes our job a lot easier than some others. Quite how Plumpton can put on a £13,000 race when Ascot only managed £10,000 nine days ago is slightly bemusing. I think I have the answer - Ascot invest into their owner's lunches and Plumpton certainly doesn't.
Conversations in the paddock are always interesting but I must admit I was shocked to learn about bent over corner in Abergavenny today.
We head to Southwell tomorrow with Sir Egbert, the ground will have to have no jar in it for him to take his chance. A close inspection will be necessary before he is declared.