4th July 2016
04-July-2016
04-July-2016 12:54
in General
by Admin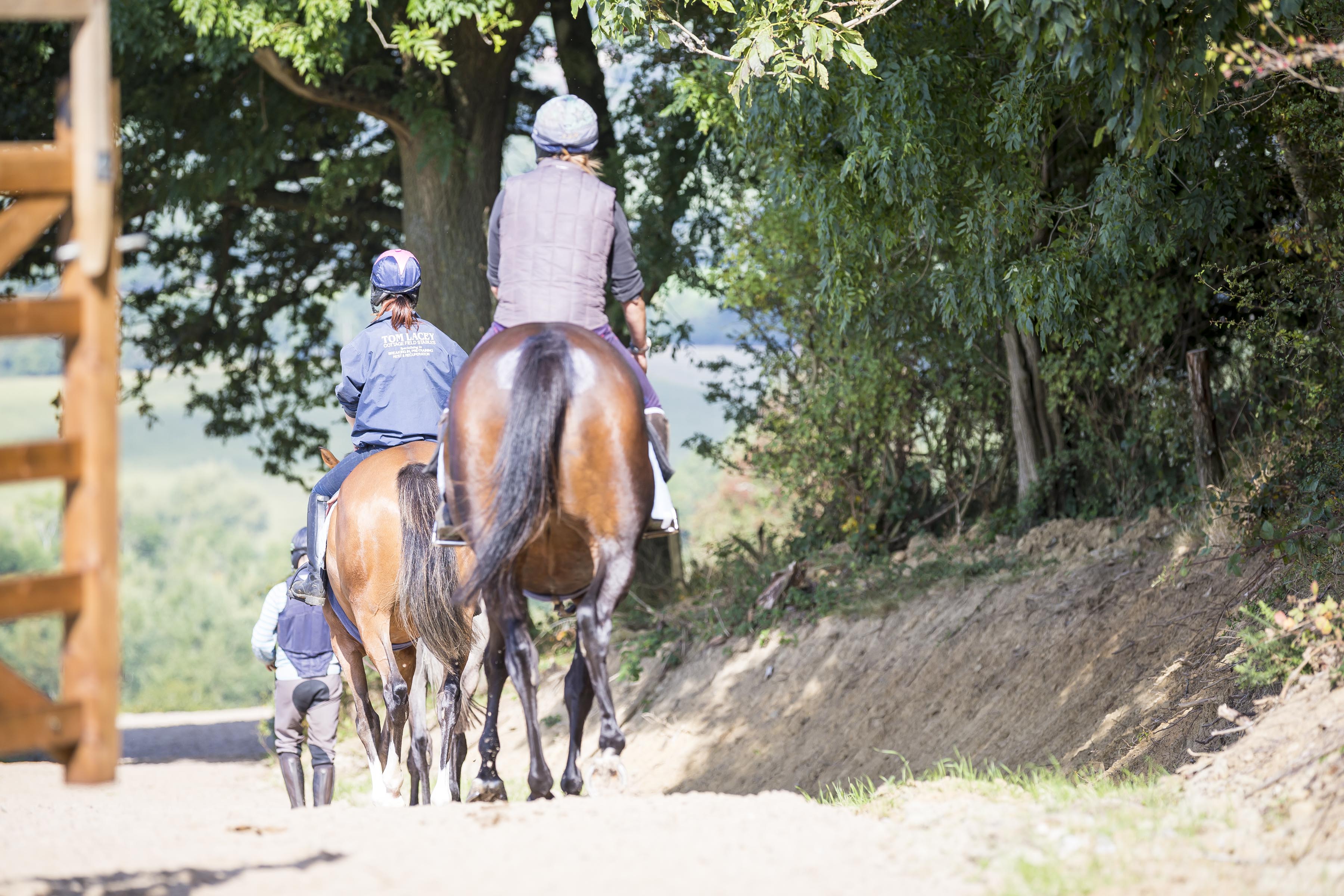 I have been in some strange places throughout my life, not all through choice. On Saturday night I went to a barn dance - I was inappropriately dressed and lacked the spotty handkerchief around the neck, flares, checked shirt and beard. The band playing have a hard core following who attend each and every barn dance they play at. I will not be kitting myself out with the correct attire nor will I be joining the hard core followers. It was however, all in aid of a sweet little church and I managed to dance beautifully!
The Flame arrived yesterday, he's a 3-year-old by one of my favourite sires in Flemensfirth. He will join Sophie's yard and be trained with a view to running in a p2p in the New Year. The Flame is owned by George Snell; George is an entrepreneur, he has a hugely successful farm and is the biggest supplier of fire wood in the UK. He is the founder of The Flame Firelighter. Speaking from experience they are the finest firelighters on the market. Expect to fine them on the shelves in every super market very soon. In the meantime place your orders through the link.
The 3 year olds from Tattersalls are all riding around the ménage, those from Goffs are out and about on the farm. Go West Young Man is behaving beautifully, he's not the type one would want to rely on until he's proven himself to be more biddable on the track. I do feel we are changing his mind set towards work and amiability.