4th February 2016
04-February-2016
04-February-2016 18:18
in General
by Admin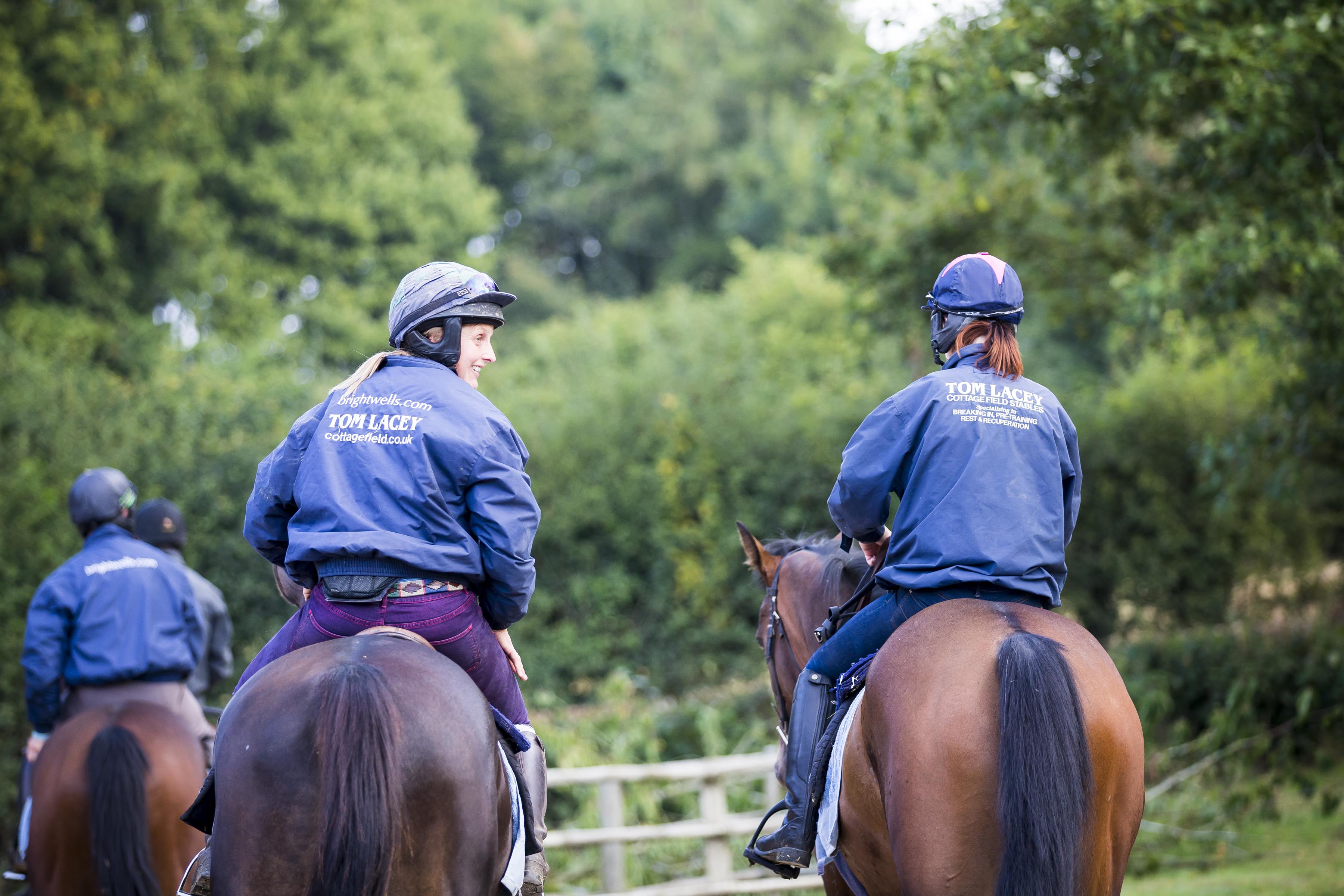 The ground is drying but I hear there is more rain on the way. This morning we worked Katie Kilminster, Legal Exit, Man O' words and an unnamed bumper horse by Midnight Legend. Katie Kilminster has an entry at Huntingdon next week and we are eyeing a bumper at Doncaster for Man O' Words at the end of the month. He's a half brother to some useful animals, On Blueberry Hill being one of them. Sadly, I think he has retired through injury. He won the Tattersalls 100,000 Euro bumper.
Massive entry for the Grand National which I think bodes well for its future. I have voiced my opinion on the fences previously, they are not the force of old and it is far less of a challenge for horse and rider than when I was growing up. I think all the changes have been made for the right reasons but it is nothing like the spectacle it used to be. I can take it or leave it but wouldn't miss The Gold Cup for love or money. Aintree have done amazing things for the welfare of horses on their course and deserve all the support they get.
This afternoon, I popped up to Stow to look at two 4 year olds.
Last night Sholto and Panda were playing a rhyming game over supper. Panda was the quiz master. Question 1, what rhymes with mat? Sholto found that easy enough. Question 2, what rhymes with duck Sholto had no problem with that either. His mother needs to curtail her language when in ear shot of the children.