3rd October 2020
03-October-2020
03-October-2020 16:53
in General
by Admin
Glory and Fortune, Flashing Glance, Vado Forte, King Ferdinand and Algesiras jumped fences on the schooling strip. Glory and Fortune was jumping fences for the first time out of the school and he was very good indeed, he is incredibly slick and very quick getting to the other side.
I've now put wings up on the hurdlers on the grass. This rain isn't in the ground yet and Exeter will need every drop it gets after a long dry summer. Thais Toir has got the sharp end of the ballot again. He was balloted out last week on stabling and it looks as if he be balloted out again at Exeter without a split. He should be given preference having been balloted out at Bangor. It makes me question the ballot process. It should not be possible for the same horse to be balloted out twice within a week.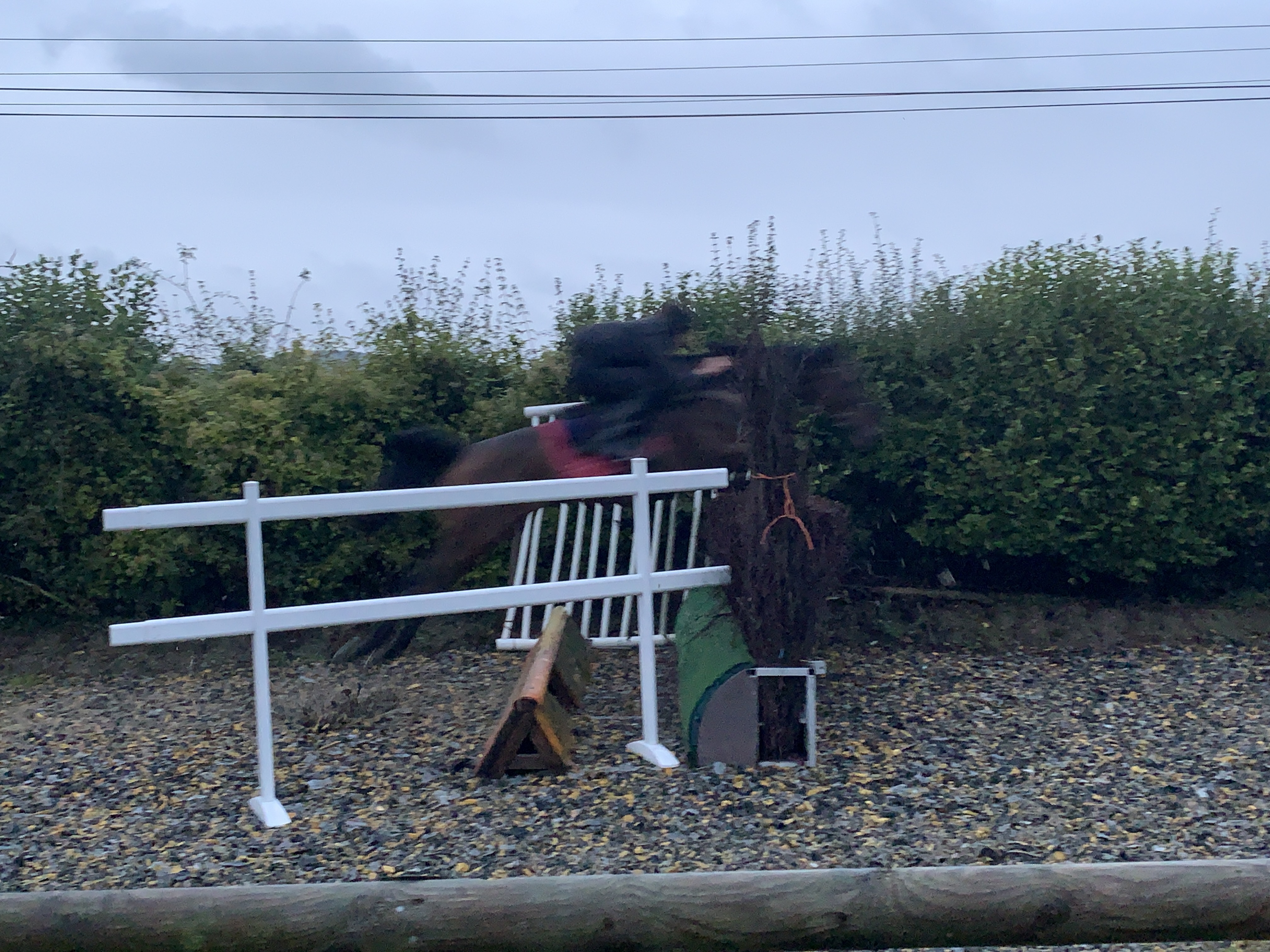 There are enough people walking around racetracks wearing BHA embroided clothing, they maybe better off getting a fork, wheelbarrow and broom to clean out the vacated stables from earlier runners. They will say that a horse can't share for fear of cross contamination, I know that racecourse stables are not cleaned probably from one meeting to another so that doesn't wash with me. These are extraordinary times and those who can make things happen ought to make a little more effort at the coal face rather than worrying about other projects which are purely, virtue signaling.
It is that time of year when the jump prospect books are published. We have been flattered to feature in a few over the years, the requests for updates on horses are still flowing in. There are many similar books published but for my money, the best of them all is Mark Howards OneJumpAhead. I always have a copy on my desk and will be referencing it many times throughout the next six months. Mark's book would be the best £10.99 you could spend to give you the edge when choosing your selections. I highly recommend it for any racing fan. Mark tipped Shishkin @40-1 for the Supreme Novice in October last year.
Yes No Maybe So – heads to Uttoxeter tomorrow, to read my thoughts click here.