3rd October 2018
03-October-2018
03-October-2018 17:43
in General
by Admin
Those that worked yesterday had a quiet canter the others put in hard yards around the sand. Many of the 3 year olds jumped fences in the ménage having cantered on the sand.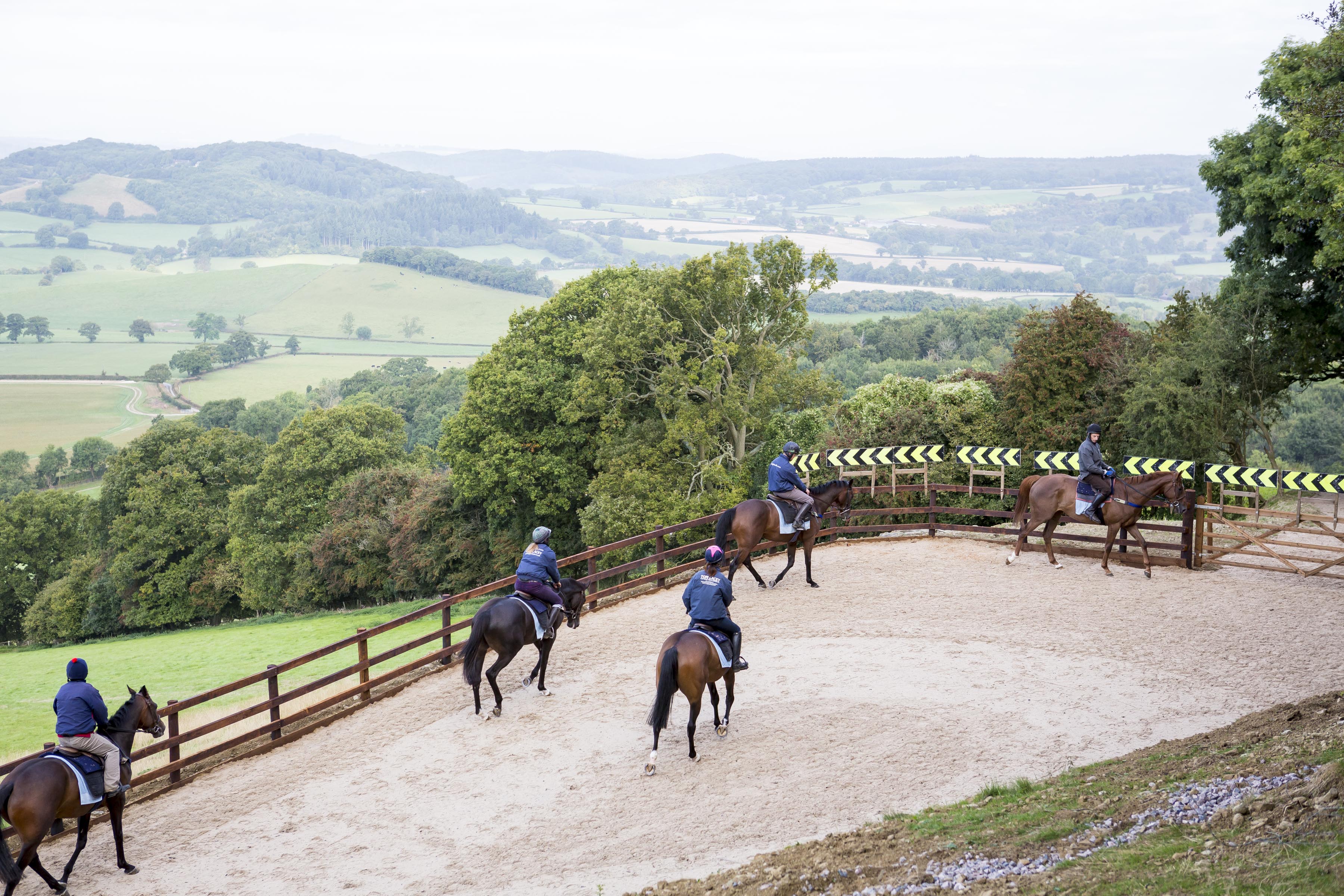 Vivant see off bright and early to Portsmouth, she is now comfortably resting near Angers having had a good journey. She ate and drank all the way and will have a saline drip this evening. Tommie heads over on the Thursday night boat to ride her. In typical French fashion, the rules seem to be made up as they go. Initially, we were told that he could claim his 5lbs, now we are told he can't as he's amateur, if he were conditional he could claim. I guess the rule has always been the same but we are reliant on the people we speak to to know the rules. Clearly, not all of them do. Tommie knows Vivant which counts for a lot so all is well as far as we are concerned, it just seems a shame from our prospective that his claim can't be utilized. Handicappers put claims back on before reassessing handicap marks over here as the claim is for the rider and not for the horse.
I went to watch Sholto play rugby against The Downs this afternoon, it was 13 Elms boys against 1 Downs boy, annoyingly the boy on The Downs side resembled a white Jonah Lomu. Once they had sufficient points on the board he was taken off and the match became far more competitive but all too late for The Elms.
I have learnt to fix most things but washing machines have beaten me this evening. If you know of a good washing machine repair man in Herefordshire please send his details this way.