3rd October 2017
03-October-2017
03-October-2017 20:25
in General
by Admin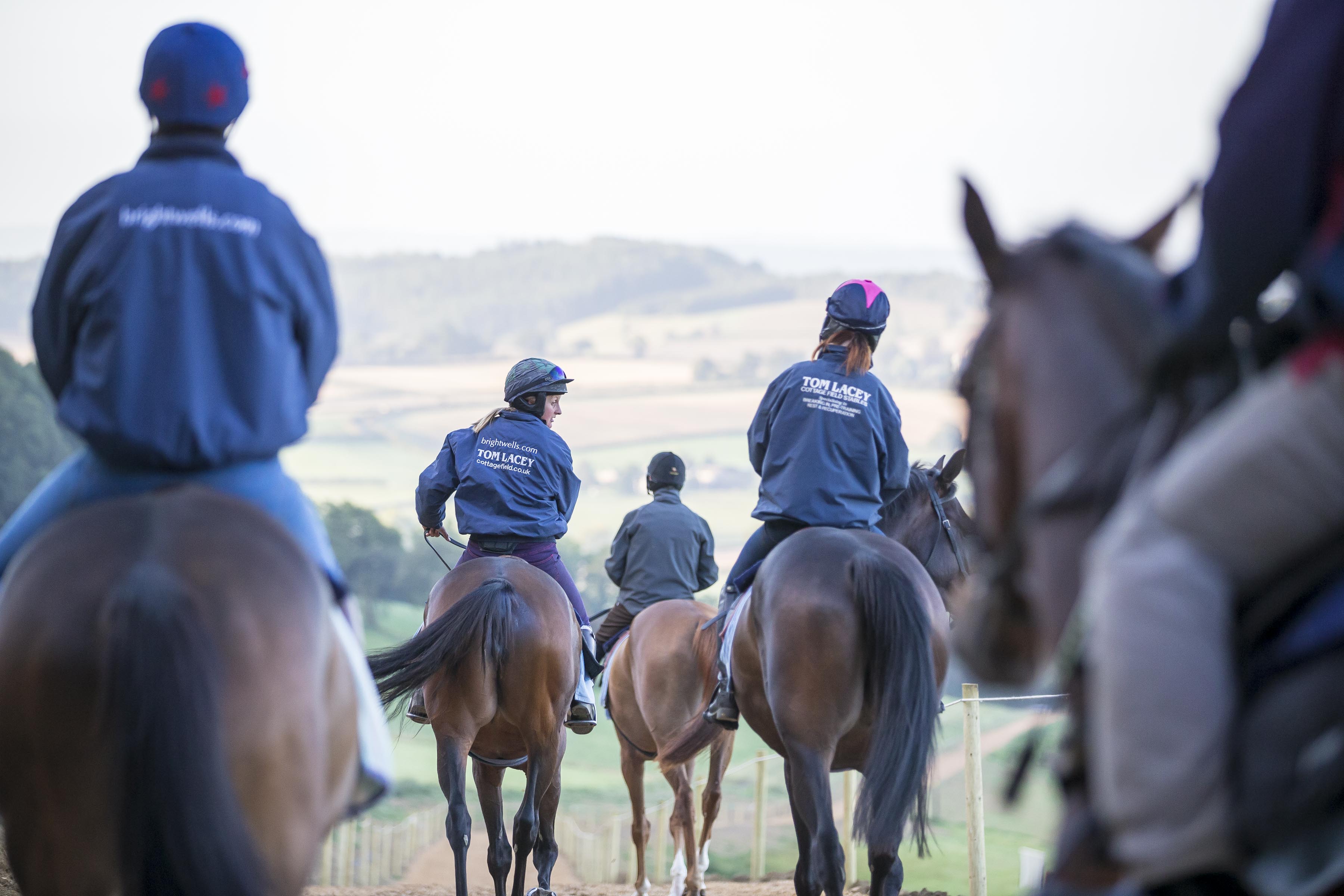 David John continued in the vein we have become all too accustomed to finishing SECOND!
He did nothing wrong and was just out stayed by the winner, I was most upset to be chinned given David John winged the last, landing a length clear only to be collared. That's the way it goes and we will have to try again. I'm sure the handicapper will make it even more difficult for him going forward and when horses get punished for finishing second it just rubs salt into the wound. That's the way is it and we will just have to get on with it.
Thomas Patrick was taken off his feet, he will go up a little in trip and head to Hereford in a fortnight or so time. David Kellett, his owner, has taken a box for the first Hereford meeting and Thomas Patrick will add further fun to his day. Thomas Patrick is David's first horse, even though Thomas Patrick was well beaten the smile on David's face said it all. He thoroughly enjoyed his day and it was a pleasure to be part of it. Thomas Patrick is only 5, clueless, a huge raw horse who, in time, will jump a fence.
Often, the last thing I want to do at nights is write my blog. Today two gentleman introduced themselves at Southwell today telling me they enjoy the blog immensely and never fail to read it. One of the men no longer has the greatest eye sight so his son has put software on his father's computer that reads this nonsense out to him. It was nice to be told someone reads it and appreciates it, so it is well worth doing for that alone.
This morning, Polydora and Mary Eleanor jumped 8 hurdles, Kimberlite Candy and Equus Amadeus did a bit more work that the others who had routine swinging canters up the hill or put in some hard yards around the sand.
Guy Roberts, David Richards and Pat Churchward were here to see Kates Son and Colt Lightning canter around the sand and swing up the hill a couple of time. Colt Lightning has an entry at Worcester next week and Kates Son may head to Chepstow in 12 odd days' time.
Bridget Andrews lost her iron and fell off when clear after the last hurdle. She was abused by some punter who should be ashamed of his lack of knowledge or understanding of riding racehorses and barred from attending racecourse in the UK. Football players miss penalties, rugby players knock the ball on and jockeys fall off horses. That is sport and if you want to bet you take risk. Bridget has made a public apology on social media, something, I feel is totally unnecessary, the only person she needs to apologies to for the unfortunate mishap is the horses' owner.