2nd September 2019
03-September-2019
03-September-2019 15:46
in General
by Admin
Lossiemouth, Glory and Fortune, Tea Clipper, Neville's Cross, Floating Rock, Thais Toir, Le Grand Fromage, Saint Arvans, Dorking Cock, Lamanver Storm, Coningsby and Unohu all did what I would describe as their first swinging canters up the hill having cantered around the sand. We will be increasing their work load through September and then, I guess, picking them up and putting them down according to the rain we do or don't get.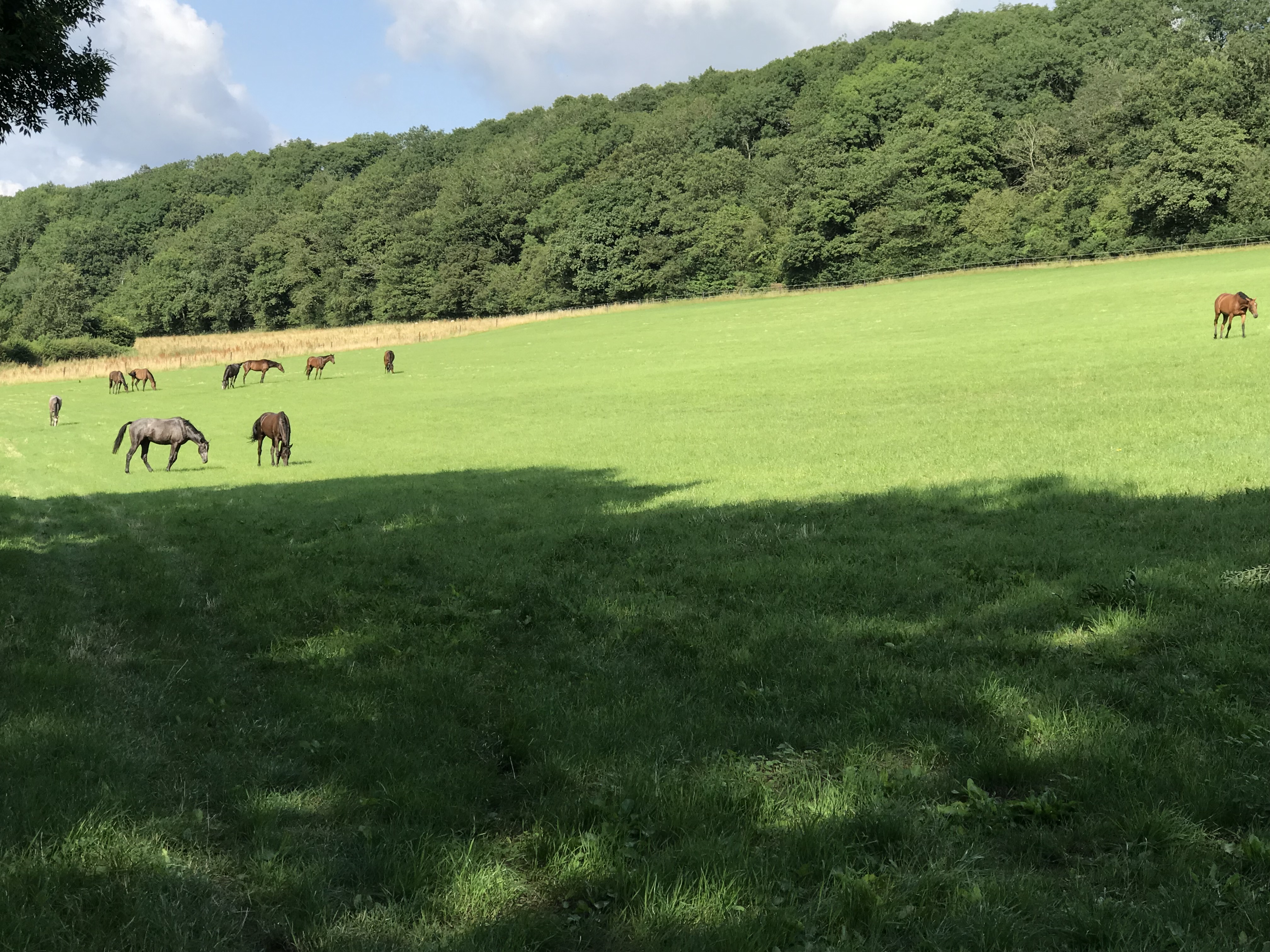 Flashing Glance and Equus Amadeus worked on the woodchip having cantered around the sand. Snapdragon Fire followed them through on the woodchip in preparation for his run tomorrow. The others put in some hard yards around the sand.
To read my thoughts on tomorrow's runners click here.
Forchena – she belongs to Eamonn's bother-in-law. I ask Eamonn what he wants to do with her each morning and she slots into the string accordingly. No one would be happier than me if she were to her get her head in front for Eamonn. He's done all the work. She wears a hood and I think Eamonn ought to wear the spare one, he's been box walking since the race was identified and has no nails left on either hand. He could be a puddle on the ground by 6 A.M tomorrow. His spetacles will be lying in it!
Eamonn and Forchena