3rd July 2017
03-July-2017
03-July-2017 18:58
in General
by Admin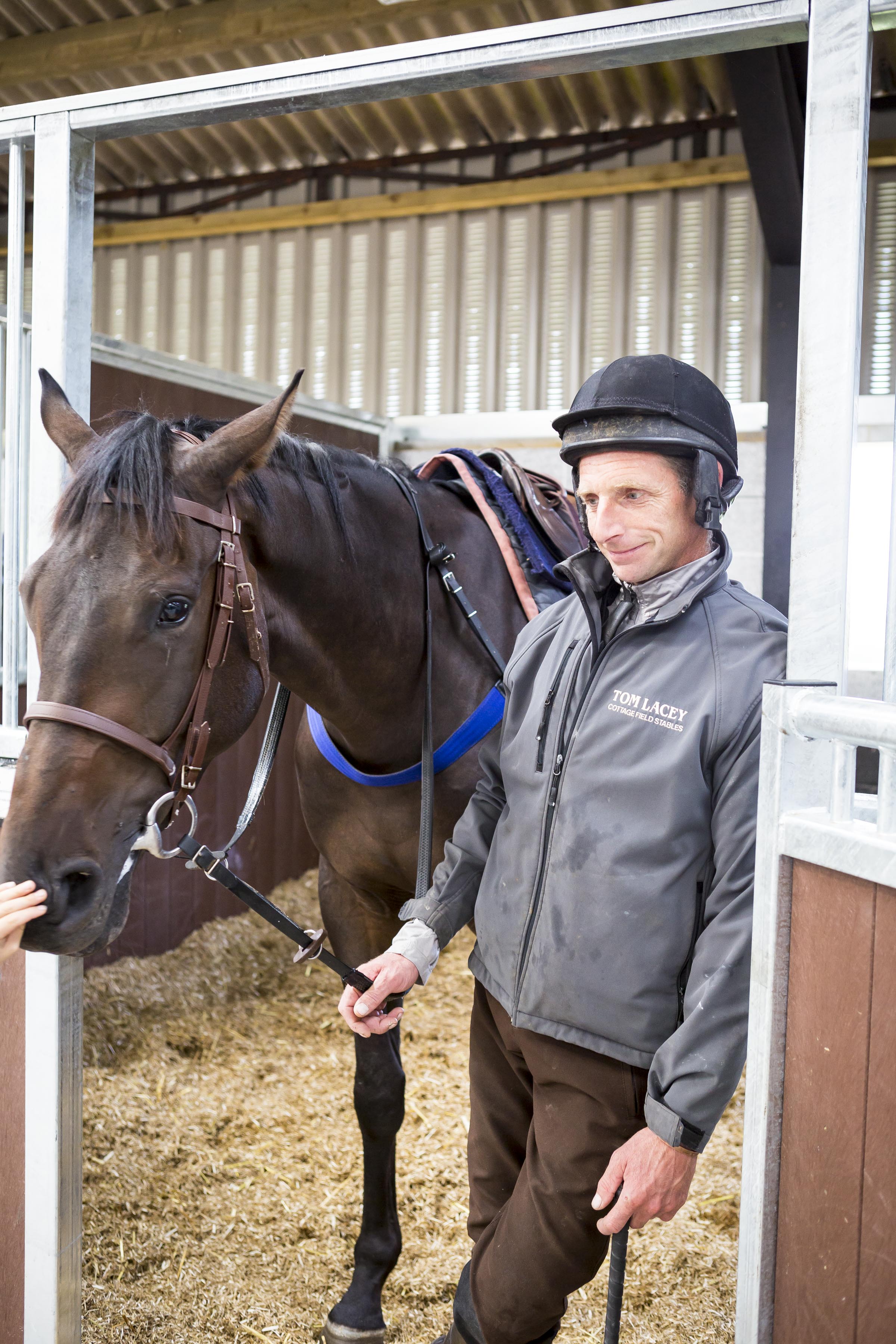 Last weeks visit to Ireland was successful, the trade for store horses continued as it has for the last 3 years. Records seem to be broken year after year at the moment. 50,000 is the new 30,000, 4 years ago 30,000 would have bought a really nice horse - not anymore, 50,000 is required. Sadly, the cost of the horse's guarantee's nothing but at least your starting out with a horse with commercial breeding and correct conformation. Only time will tell how they work out but we've never had such a good looking bunch of stores horses before. Fame and Glory is going to be sadly missed, he stamps his stock and they all look like racehorses, he could prove a great loss to the National Hunt game. Don't write Yeats off yet, he's getting unfair press on the street. Every time I picked up the paper last year he had a winner. I saw some beautiful stock by him, one of which could possibly make him very fashionable.
Tattersalls Ireland look after their clients exceptionally well. They make sure you are fed and watered morning noon and night, they simply couldn't be more hospitable. Others could learn a thing or two from them in that department.
The horses that came out of Goffs are now all out and about on the farm, they are walking and trotting round having quiet hack canters here and there. The Tattersalls horses are all sat on and riding around the ménage for the first time today excluding one of them who needs a bit of tender handling. I've have a great team of staff that make the job easy, horses work on trust and once they have that trust you can do almost anything with them as long as you let them dictate the speed you move forward at.
Next week the horse will be introduced to the new water walk. The digger arrived today, it will be free flowing, naturally fed from a spring, 2.5 meters wide and 85 meters long with the water level around knee height. The first few days maybe interesting but, I think, not only will the horses grow to love it they will reap the benefits of cooling their tendons immediately after working on the sand.
Ridgeway Pearl will hopefully make her debut on Wednesday at Worcester in the filly's bumper, she isn't very big but does her work nicely. Midnight Monty will have another go over fences again at Worcester, he schooled over 9 fences yesterday and jumped the last 6 with fluency. He needs to have a cut at his fences to be competitive.