3rd May 2016
03-May-2016
03-May-2016 19:04
in General
by Admin
Lamanver Odyssey is now in season so naturally, we didn't declare her for Newton Abbott tomorrow. It was very apparent when she schooled with Hag Stone this morning.
We worked First Du Charmil, Man O' Words, Triopas, Isle of Ewe, Kelsey, Aspergillum and Adeenne des Sevres. I wasn't happy with First Du Charmil, he has now been let down and will head to the field. All the others seem very well. Many of the horses are now being let down so we are getting a much easier time of it, although, we have plenty of babies being broken-in and horses being prepared for the sales.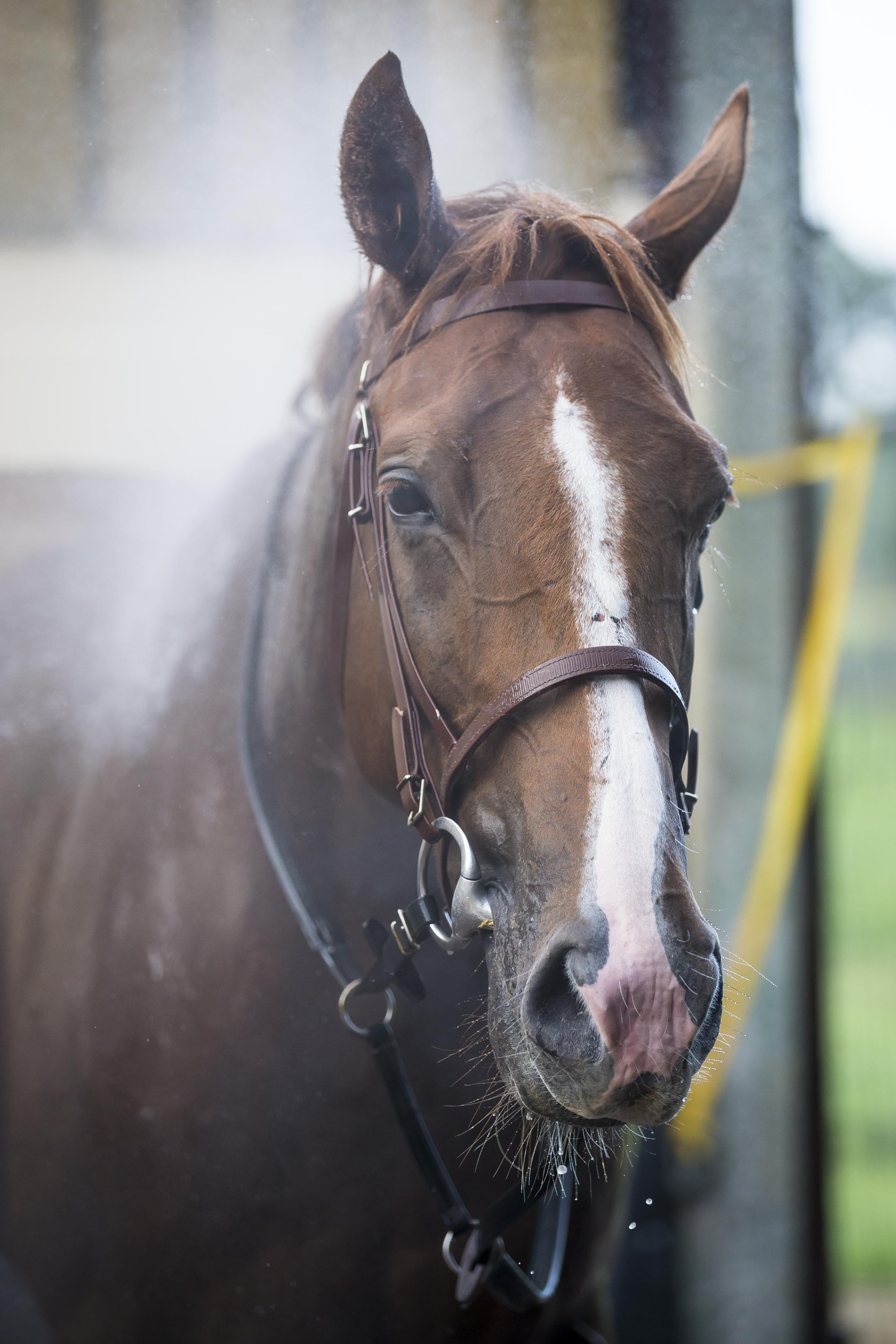 Kelsey above, has a very important engagement at Chepstow Tuesday 10th May, he will be carrying Antonia Colley in a charity race. Anti rode out for us all last winter. Richard Johnson should consider himself very lucky that Anti isn't a professional - our horses always seem to go much faster when Anti rides them.
If you would like to support her charity please click on Antonia
Amazing bit of racing history been discovered in Turkey.