2nd November 2015
02-November-2015
02-November-2015 20:01
in General
by Admin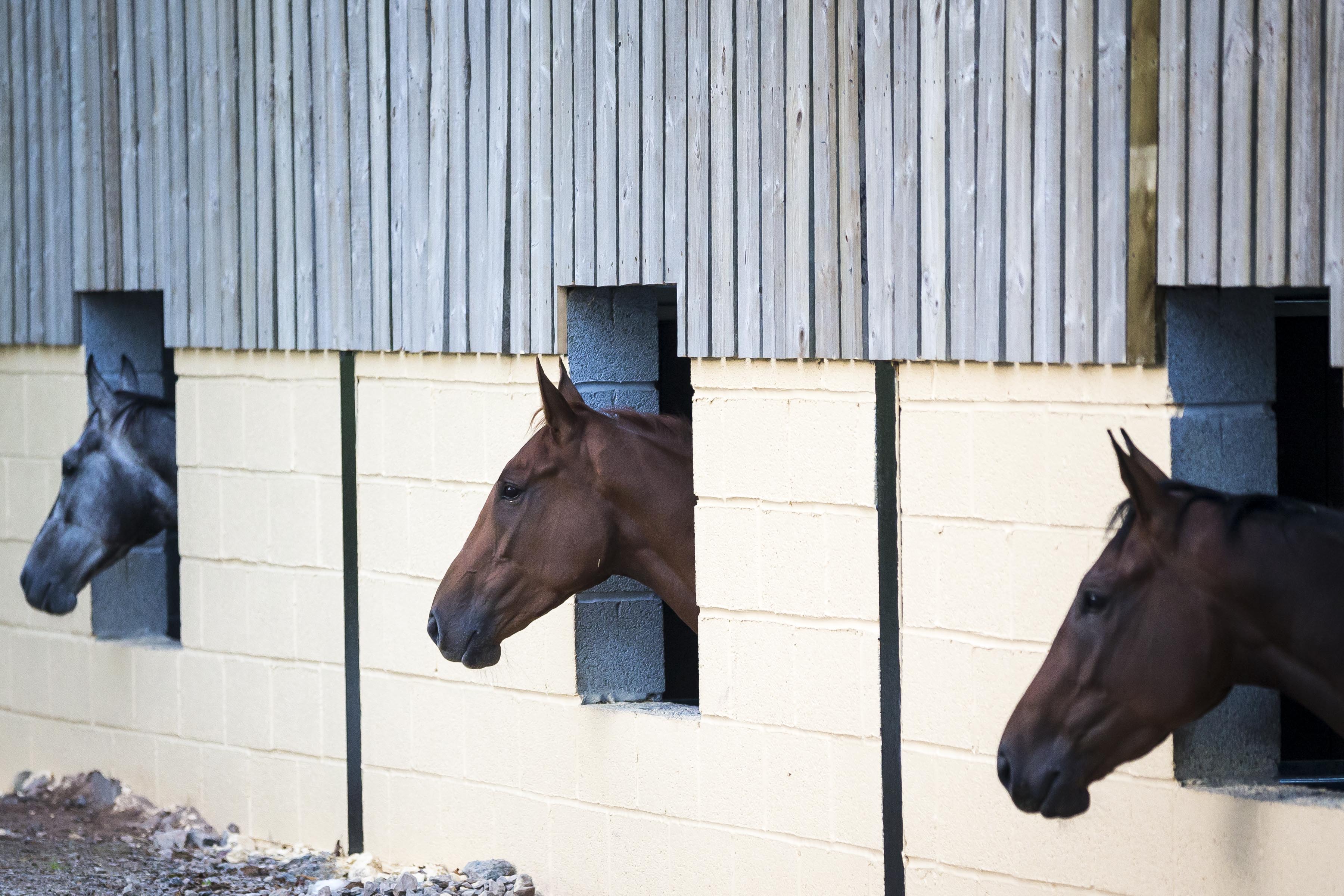 Quiet Monday morning spent cantering through pea soup. All the horses have 2 quiet hacks up the woodchip.
Geoff Lloyd and Norma Harris were here to their horses Diamond Joel and an unnamed 3 year old filly by Kayf Tara this morning.
Adeenne Des Sevres seems to have come out of his run in good form, we will think about looking for another race for him in 3 - 4 weeks' time.
Singlefarmpayment ran a blinder at Ascot on Saturday but sadly bumped into one too good on the day. My telephone call to the handicapper at 9 O'clock this morning fell on deaf ears. In his defence what can he do, Singlefarmpayment has beaten higher rated horses running to form by some considerable distance. He is one of those horses climbing the handicap without actually winning, frustrating to say the least. We will now look for a novice or maiden hurdle. Ultimately, he's a chaser and I can't wait to see him jump a fence. He is not an easy horse to handle at the races, he sweats profusely in the preliminaries and gets very wound up. However, he always runs his race and perhaps we need to accept that is him and there's nothing we can do to change him. The day to worry is probably the day he doesn't sweat.
The rugby World Cup final was an amazing. I felt very spoilt to have been invited. The atmosphere was electric; the banter between fans was incredibly sporting and highly amusing. When The All Blacks turn on the burners they are so clinical and have proved there isn't a defence in the world that can cope with their speed and accuracy. Whoever decided to fly the Red Arrows over before kick-off may need to reconsider their flight path next time around or at least give the spectators some warning that if you blink you'll miss them. The only planes I saw were Boeings 747's, they passed every 5 minutes without leaving trails of red, white and blue smoke behind them.
The ground has gone at Exeter for Very Intense so he has an entry at Southwell on Monday. Pinnacle Panda won't be taking on Welsh Shadow or Yanworth, 2 very exciting novices. Kelsey, won't get a run at Chepstow on Wednesday, he will be declared in the hope he does but highly unlikely given number of entries and he's number 8 in the ballot. Pinnacle Panda will possible head to Ffos Las on Sunday with strong each way claims. Lamanver Alchemy will run at Warwick on Wednesday and we will hopefully see a different horse going left-handed.