2nd October 2019
02-October-2019
02-October-2019 17:21
in General
by Admin
Those that worked yesterday had a quiet hack up the hill, many others but in some hard yards around the sand. Those that have held their summer coats have had a couple of nights in heavy rugs, the whole lot of them have been wrapped up this evening as temperatures plummet to 4 degrees. It was a sharp start to the morning with a light frost on the windscreen of the lorries.
Towcester closed its doors yesterday, losing any racecourse is a great shame but Towcester really was horses for course to the last. It is a great loss. Every trainer in the country would have watched horses working and walked off the gallops thinking Towcester for this that or the other. My memories of Towcester are somewhat mixed. As a lad when the stables were at the bottom of the course and horses arrived at the track three hours before they ran. Two and half of them were spent in the pub 100 yards up the road before being dragged up the hill bursting for a pee as the runners in the previous race hurtled passed. As a poor amateur jockey I got fined for weighing in heavy, on another occasion I fell off at the bottom of the hill. As a trainer it has been good to us, the place was made for Kelsey, the slowest horse I've ever known and Thistle Do Nicely won his bumper at Towcester before heading to the sales. I certainly didn't expect it to re-open but suppose after Hereford re-opening others held hope. I think everyone who have ever owned or been involved with racehorses could tell a tale or two about Towcester, a great loss to our sport.
This afternoon, we got a line of five hurdles out on the grass, just need to complete the wings as I was pulled away for the school bus.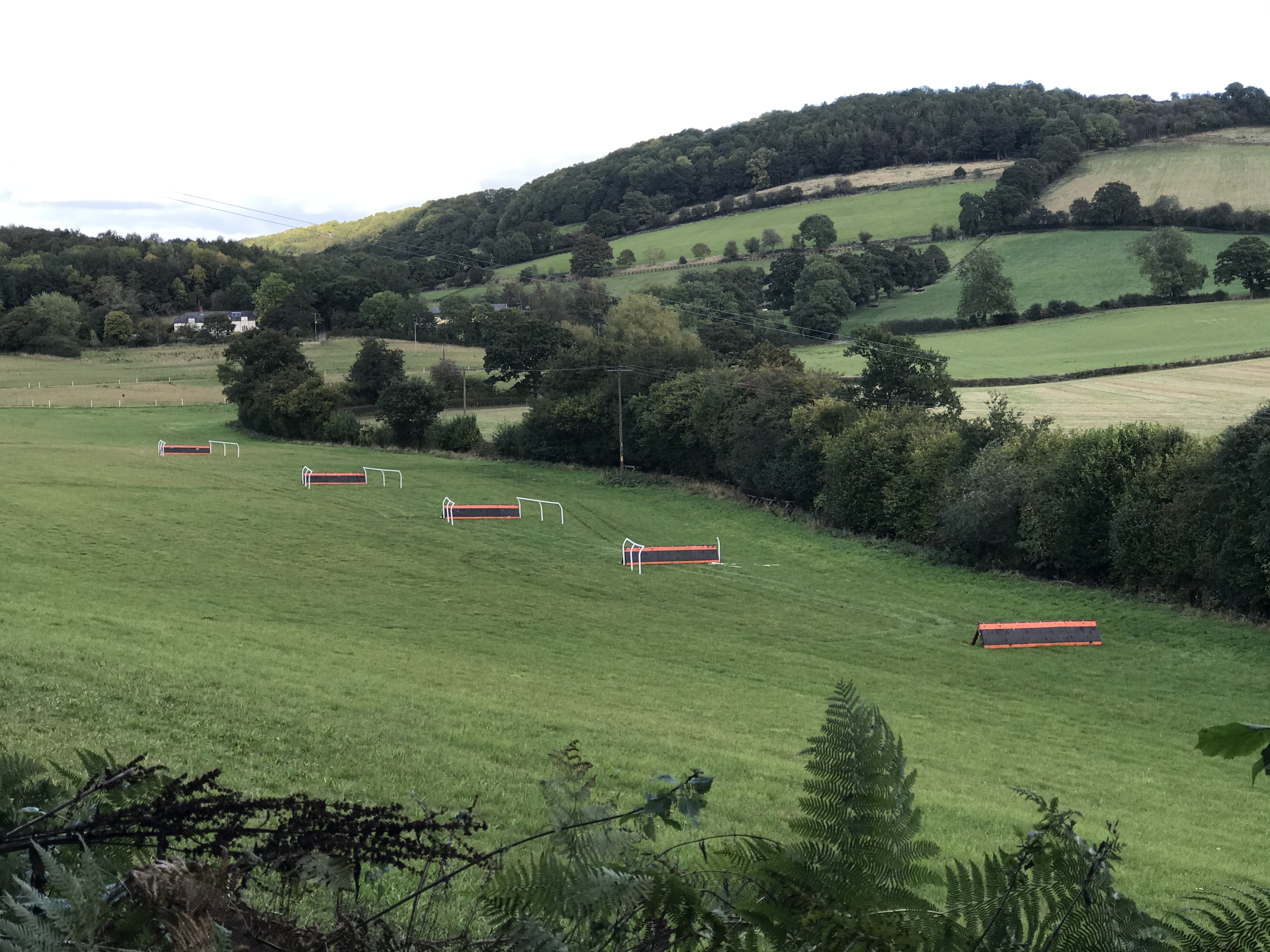 Three runners tomorrow, to read my thoughts click here.