2nd February 2017
02-February-2017
02-February-2017 18:21
in General
by Admin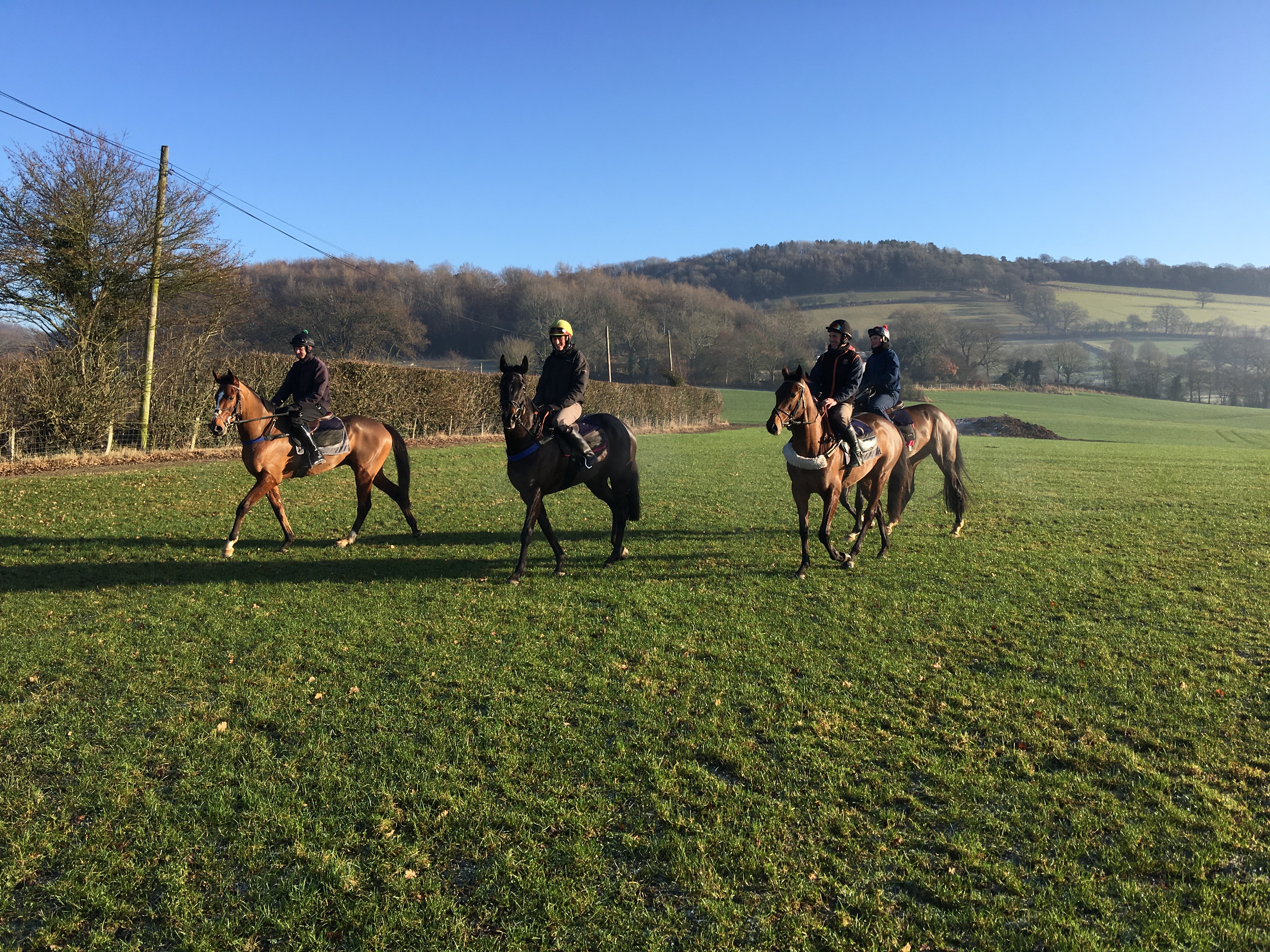 First Du Charmil ran a nice race, jumped beautifully and galloped to the line. We were all very pleased with him, he will come on for the experience and is a nice prospect. In time he will jump a fence and I will win his fair share of races. Pinnacle Peter is just too big and weak; time will be the only answer for him. He has a huge frame to fill, until he strengthens up he will struggle.
I received some very sad news driving home from Towcester that Captain Radclyffe has died. The Captain was my first employer when I left school, he taught me a trade that has served me pretty well for a number of years now. The Captain was considered the finest man to break in a horse in the country for many many years. Monty Roberts isn't a patch on the great man. The Aga Khan sent all his yearlings to Lew, The Queen Mother sent all her young stock to the Captain too as did many other flat and National Hunt trainers and breeders. I kept and lost a record of all the horses I sat on for the first time in their lives, Morley Street and Mole Board spring to mind but there were many many more. He was the most amazing judge of a young horse and taught most of the National Hunt trainers horses how to jump through the 80's and 90's before they copied his methods. My time at Lew was way before consignors became so professional. The horses were raw and very much unhandled. He taught all his lads to get into the minds of the horses, if you were unable to get a step ahead of them you were in danger of getting hurt, especially, as most of the work was being done in a pair of speedo swimming trucks, a pair of polished jodhpur boots, a crash hat and bare back. It didn't matter what the outside temperature was that was the uniform! Many mornings I could jump 100 fences bareback. After my first few days I rang my father to say I couldn't walk I was so sore. He told me I would be fine and dropped some Radox bubble bath and some deep heat in a few days later. The wages of 5 pounds / week, board and lodging eased the soreness. Money couldn't buy the education I received.
The man was held in such high regard I can recall going for a job interview with a Lambourn trainer. The trainer asked me many questions, how long have you been riding, what is your weight etc etc etc. He then asked where I had worked previously. I told him I spent 2 years with the Captain. He replied "be in the yard for 7 on Monday morning, good bye". The Captain was a genius when it came to horses and I will be forever in debt to him for teaching me a fraction of what he knew.