1st October 2016
01-October-2016
01-October-2016 17:09
in General
by Admin
I got wrapped up with other things yesterday failing to do my blog, apologizes if anyone logged in to read it.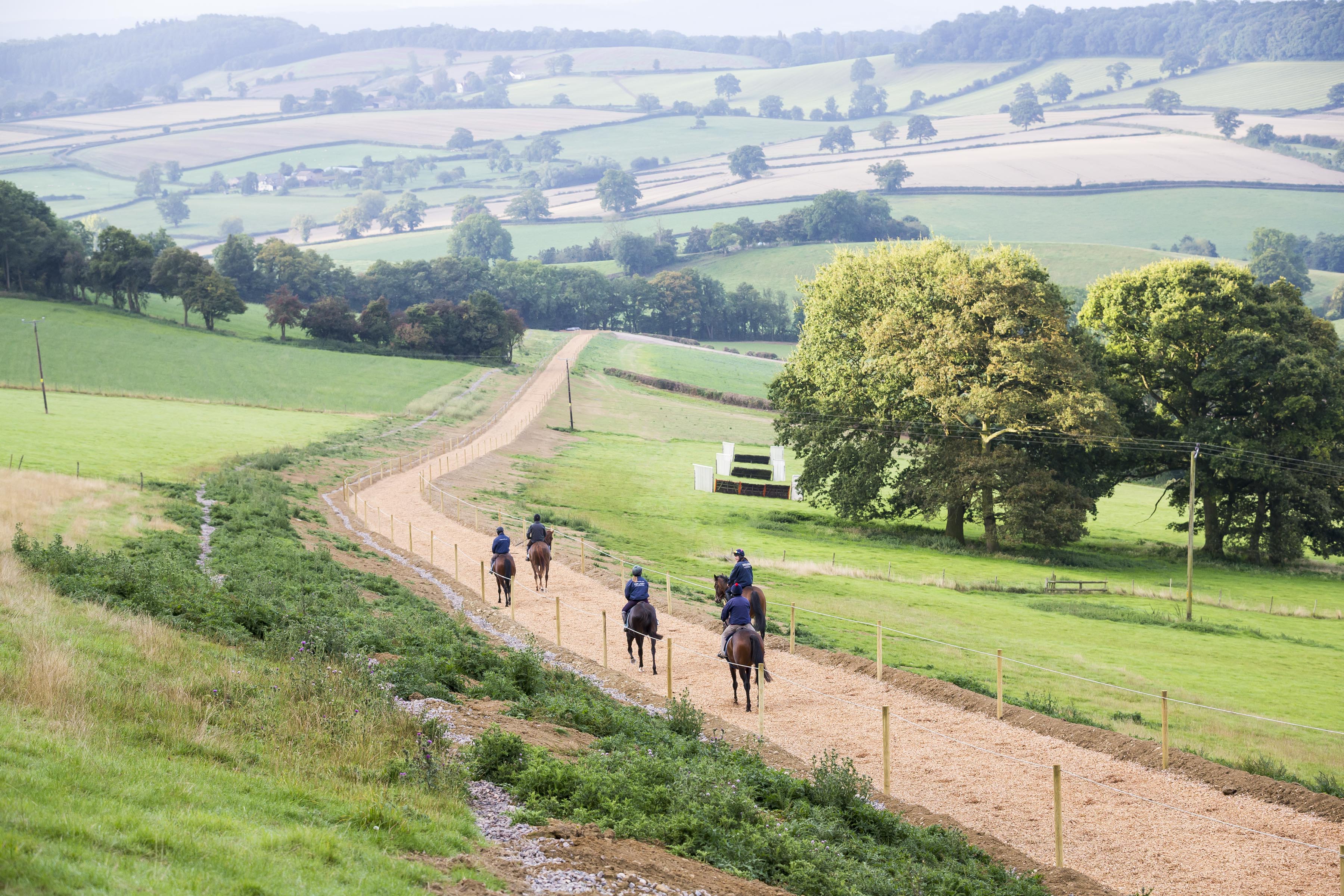 All horses had routine canters yesterday, the highlight of the day was having a partly new floor in the horse walker. They, the horses, walk the same path everyday ultimately wearing it out. I always said as soon as the builders eventually finish we will look around and have to start carrying out maintenance. I am also replacing all the windows in the bottom and top barns as the perplex sheets we used at the start have all cracked and won't make it through another winter. It never stops!
This morning we worked, Kimberlite Candy, Chase End Charlie, Polydora, Pinnacle Panda, Pinnacle Peter, Lough Derg Leader, Bells On Sunday, New Member and Russian Service. I was delighted with them all. New Member heads to Southwell on Monday with Hag Stone. New Member appears fit and very well. It will be his first run for us, looking at the video of his previous run he ran with the choke out, he needs to settle to stand any chance. Although, Hag Stone jumped vastly better at Warwick than he did at Uttoxeter there is still room for improvement. He hasn't been short of schooling since his last run but needs to come on again from his performance Warwick.
I don't get many opportunities to watch Sholto or the girls play in their school matches so this afternoon I grabbed the chance and watched Sholto play and hammer Hereford Cathedral School on the rugby field.
Why do Weatherbys make ownership so laborious. I know they have said that they are looking into the process of registering new owner. All owners should be given a code with security questions and be allowed to make amendments to their horses over the phone or internet. The form filling and nonsense that goes with changing anything is so out dated. It really is time to move into the 21st century on this one. Partnerships generally have a lead contact and they should be given the authority to act on behalf of the partnership. The only problem, I suppose, in this, is that Weatherbys won't be able to charge yet another admin fee for all the form filling they impose on owners.
Have a lovely weekend.