1st September 2020
01-September-2020
01-September-2020 16:06
in General
by Admin
I am sorry for the lack of blogs of late but my afternoons and evenings have been spent talking to Pranit in India. Yesterday, we had a four-hour conversation and numerous attempts at getting the software I use on the computer to talk to Office 365. Needless to say we failed and round three starts this evening. If you are interested in Pranit, he has four children twelve dogs who insist on barking throughout our telephone conversation. He is a very nice guy who has very good English so my Hindi has not been needed. I think I know a little more about computers than I did before I started. I most certainly am, still a long way away from being able to resolve the simplest problem alone.
I have however, seen some beautiful sunsets form the office.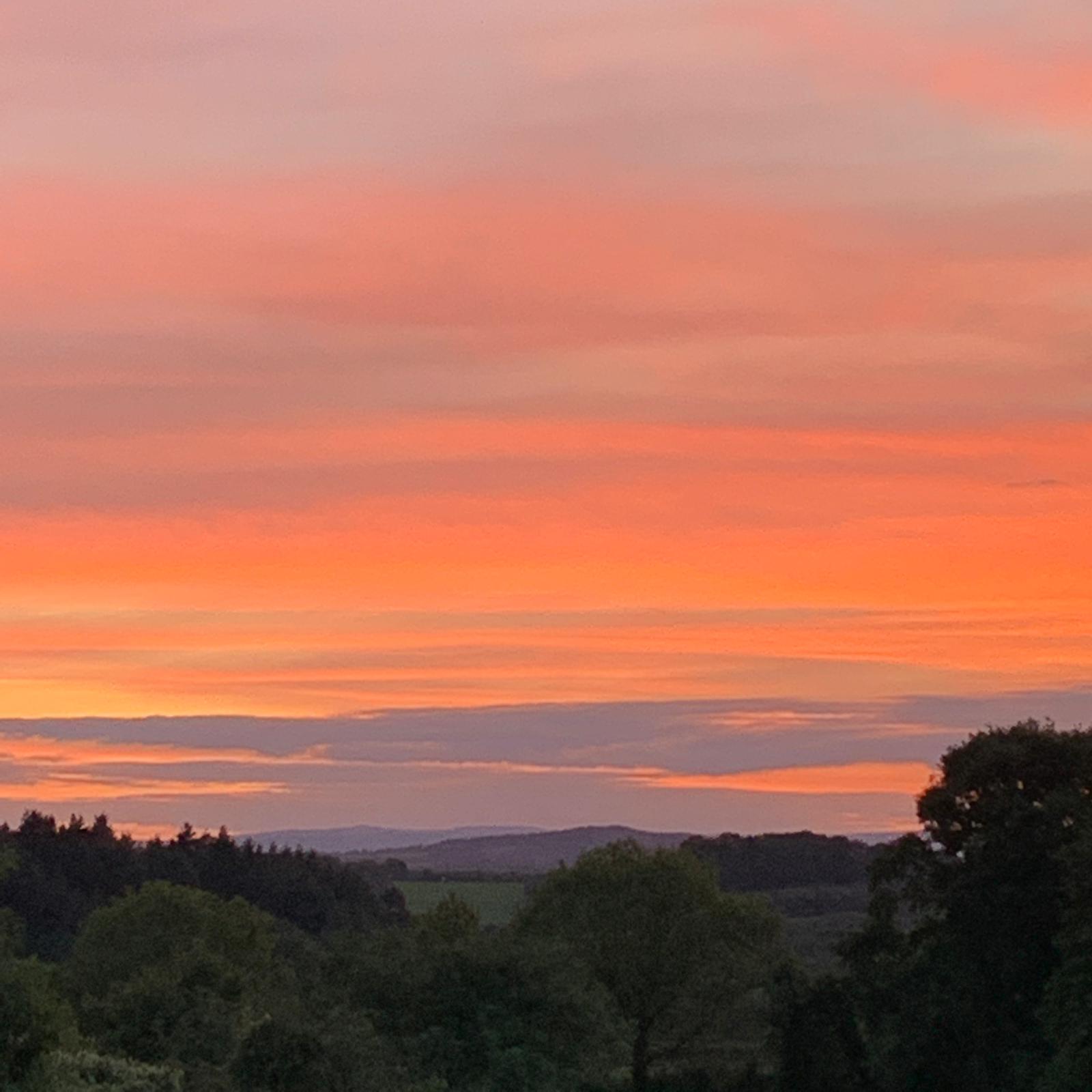 This morning we worked, Neveille's Cross, Red Nika, Grizzman, Dorking Boy, Velasco, Gold Clermont, Polydora, Floating Rock, Thais Toir, Stunsail, Outlaw Jesse James, Pirate of The Sea, Luck of the Legion, Dorking Rouge, Le Grand Fromage, Quick Draw, Nocte Volatus, Ardlair, Lagonda, Kerala and Algesiras. I am very happy with where the horses are and we will be very careful not to get too far ahead of ourselves given I'm told that sizzling September has arrived. David Kellett was here to watch Velasco and Red Nika.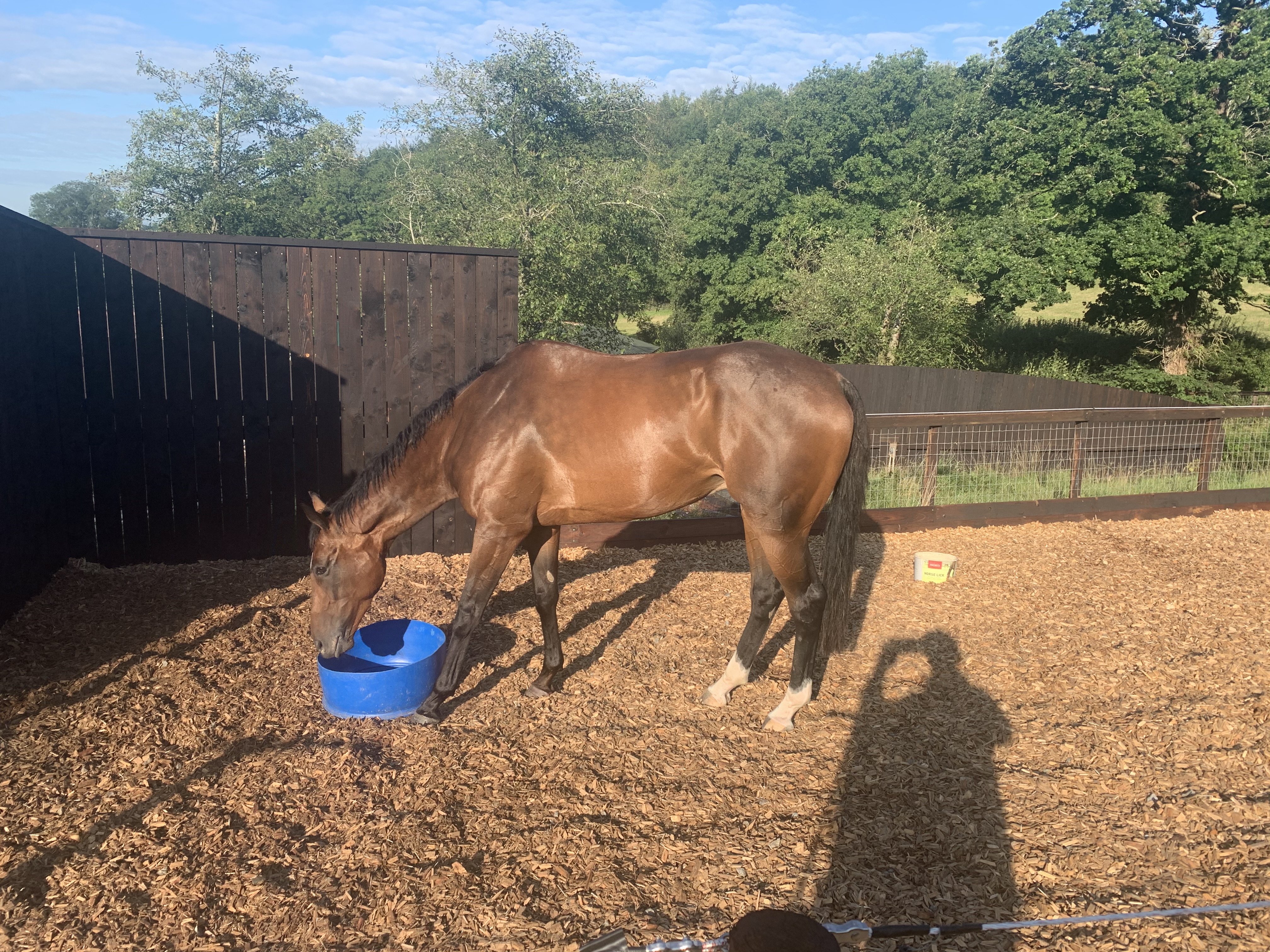 The first load of sand is due in tomorrow morning, it will be coming thick and fast over the next ten days.
Tomorrow, Christopher Robin, Hunting Percival and San Augustin head to Uttoxeter, to read my thoughts click here.