1st August 2018
01-August-2018
01-August-2018 18:47
in General
by Admin
Those that worked yesterday either had a couple of quiet canters up the hill or cantered a couple of miles on the sand.
Another busy morning getting the babies all jumping, many have now progressed to the jumping lane and are doing it very nicely. The babies that will be going point to pointing will all be jumping a fence by the end of next week. I don't hang around putting a fence in front of those as they end up getting bad habits jumping hurdles.
Alison Thomas and her friend were here to see Meep Meep school over hurdles, she is doing it all very well having realized that it is our rules not hers.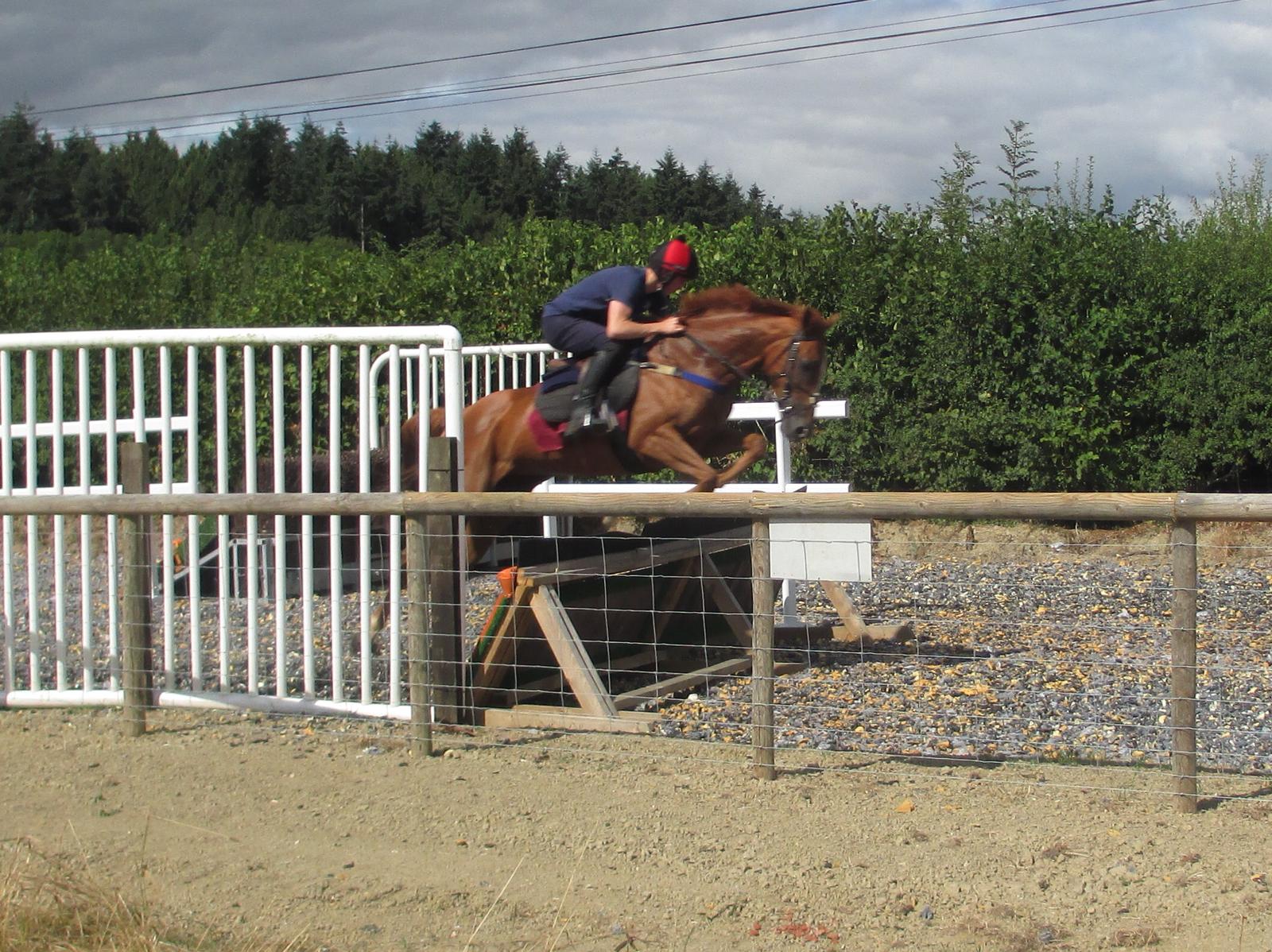 Clive and Charmaine Brooks popped in to see their horses and managed to time their run perfectly to see their 3-year-old Fame and Glory ex Sister Imelda jumping poles and a hurdle in the ménage.
I watched a bit of the cricket this afternoon which seemed to be going well until Joe Root was run out. I don't think Usain Bolt would have got back for the 2ndrun, quiet what he and Bairstow were thinking I don't know. In disgust, I went to do the gallops and evening stables only to come back in a couple of hours later to find England having gone from 216-3 to 285-9. I know nothing about cricket but the modern day to day cricket can't set good foundations for test match cricket.
My godfather is giving away Highlife Dancer, he has had time with ROR and they have to move him on. If anyone wants a 16 hand, 11-year-old ex racehorse to have as a hack, please get in touch. 5-star home is first and foremost.
It won't be long before we have anorther schooling jockey. Tilly Lacey claiming 10